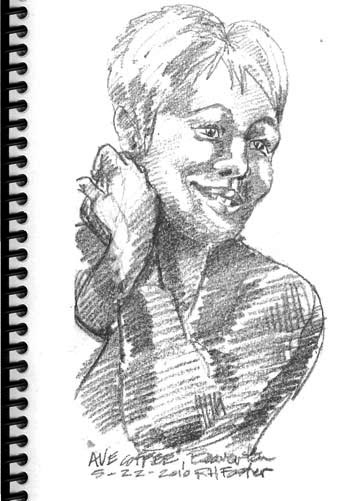 What is one of the first things I consider when I'm working in a mixed-use district, whether I'm helping private sector developers strategize acquisitions, or diagnosing and suggesting improvements to an economically underperforming city?
RELATIONSHIPS!
In fact, I can often tell a lot about the connections between stakeholders in a small downtown or mixed-use district just by walking through it, because the nature of relationships, past and present, are always reflected in its buildings, streets, and businesses. If property owners don't know one another, if the public sector does not have strong ties to the community, if there are not close associations between businesses, then I will not likely find an environment that includes sidewalk tables filled with residents chatting and little red wagons overflowing with bright fresh flowers when I visit your district.
It can't be overstated: to catalyze change and bring revitalization to underperforming districts, relationships between businesses, property owners, residents, and the public sector must be established and strengthened. Below are a handful of ways to begin looking at district-wide relationships, some ideas for improving connections, and a few examples from various cities.
WHAT IS THE STATE OF RELATIONSHIPS BETWEEN THE PUBLIC AND PRIVATE SECTOR?

A mixed-use district typically has a patchwork of property owners that must work in concert toward shared goals in order to create success and vitality for everyone. Owners have to invest in their buildings and they have to tenant with active ground floor businesses, or revitalization will never get started. It is generally easiest to achieve this collaboration through public sector led activities, such as providing technical assistance, facade improvement matching grant dollars, and goal-setting exercises.
The bottom line: it's harder to be the jerk with the really ugly building if you have cordial relationships with the property owners and businesses that are located next door.
Example: In Hillsboro, Oregon, Jon Gimre, of Gimre's shoes was awarded one of their downtown urban renewal area's first facade improvement grants. (He was not one of the aforementioned "jerks" with an ugly building, by the way!) To ensure that this initial project was successful, city staff worked closely with Mr. Gimre through every step of his building's dynamic transformation. By providing the necessary technical assistance and support, Gimre's was remade through the introduction of a warm three-color paint scheme; the addition of a bright sign from one of its 50's era logos; the removal of a large, overpowering awning; and, the incorporation of exterior building lighting. Sales have risen for the shoe store, and a model for simple, yet effective, renovation has been created for others to emulate in the district. In fact, there are now multiple applicants for the next wave of facade improvement funds, all of whom wish to implement a similar quality of project in the downtown. And to think, it all began with a building and good relationships between its owner/user and city staff.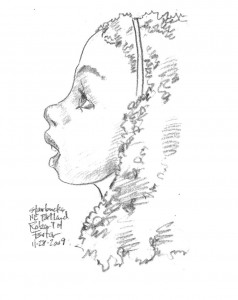 WHAT ARE A PLACE'S MOST BELOVED BUSINESSES AND EVENTS?
Upon commencing work in a district, I usually try to understand what people feel a sense of relationship to in a place. As one part of this, I seek to identify the most beloved businesses and events, because these are the very things that build district identity and value well into the future.
One of the benefits of quantifying an area's beloved businesses is so that property owners truly understand the types of ground floor activators that create long-term value. Small, locally-owned restaurants, one-of-a-kind retailers, and funky coffee shops usually top these lists of favorites. These purveyors create identity because a majority of stakeholders in the community connect with them. Unfortunately, when a district has been in decline for some time, landlords forget the concept of highest and best use. It becomes tempting for owers to tenant with legal, medical, and professional service office users since these are stable businesses generating steady cash flow. But, these are not establishments that people engage with, and if you try to create a downtown that is comprised of inward facing office tenants at street level, you will have a very unsuccessful mixed-use district because it will be missing…well, a good mix!
No one says, "Hey, let's go hang out and have lunch on that Main Street with all the dentists!"
The reality is that a spiraling decrease in property values and achievable rents will ensue if office use becomes the predominant ground floor presence in a district.
All landlords have to remember which tenants the community relates to best on the ground floor: outward facing and engaging businesses with personality at street level. Any business can build stronger bonds by offering excitement and exchange at the sidewalk. I have seen banks that proffer popcorn, public Internet access, and community events in their lobbies. Or a medical office with dramatic windows at the sidewalk through which pedestrians can see the waiting area and huge floor-to-ceiling murals depicting the history of the neighborhood. Or a used building supply store that built a new warehouse out of pieced-together windows and lumber taken from deconstructed buildings and houses, the very products they carry, creating a story on the exterior of their building for everyone to enjoy. Or a yoga studio with an eclectic retail shop offering new and gently-used lifestyle, homeware, and apparel products.
Figure out what people relate to in your district and give them more of it!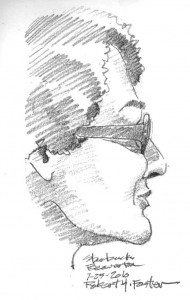 Another reason to take a gander at what people are relating to in a district, is to determine if they are leveraging these events and businesses for maximum economic impact. Sadly, it is often the case that they are not. It is not uncommon for a downtown to play host to an event and then garner almost no positive brand association from that event because they don't participate in it in a meaningful or memorable way. This is one of the reasons I am not always a fan of gated outdoor programming; they typically do not create positive brand association for the area and eventgoers do not frequent area businesses.
Example: One of the leading complaints I hear in cities is, "On farmer's market day, everyone comes downtown. But other than that, it's empty…they won't come back." How do markets create all of this excitement with a few run down tents and battered banquet tables? With people. With sights. With smells. With lots of small, affordable purchasing options. With tastes. With close proximity. With atmosphere.
On a farmer's market day, people want to experience street activity. Customers wish to rub shoulders with their neighbors and experience the fabric of their community. They do not want to go into stores. They do not want to dine in sit-down restaurants. So bring your store and your food businesses outside! Provide free samples. Put products on the sidewalk. Consider this quote from Richard Bloom, published in the Metro News Feed, about his small floral and homewares shop in downtown Lake Oswego:
Bloom moved his business in March to Lake Oswego's main street, A Avenue, and incorporated several of Reeves' suggestions at his new, highly visible storefront. "The change (in walk-in traffic) has been phenomenal," says Bloom. "We were hidden off the main drag in a complex with low visibility and no storefront…By moving locations where our storefront is highly visible and adding sidewalk interest with an antique flower cart and spillover product, we've probably increased our walk-in business by 40 to 50 percent."

On Saturdays, he converts several of the customer parking spots next to his building into an outdoor market to take advantage of Lake Oswego's farmers market crowd. "Saturdays used to mean a skeleton crew and closing early," says Bloom. "Now it's one of our busiest days."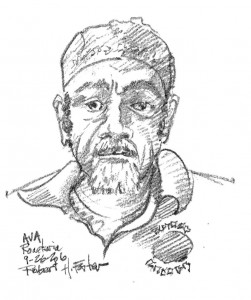 DO THE BUSINESSES IN THE DISTRICT COLLABORATE?
Adjacencies are a key component to good merchandising when laying out products in a store. What are adjacencies? Inventory that sells well next to each another. In Main Street and downtown environments, you are looking for the same things: what are the physical and emotional adjacencies that can be wielded to build more economic success?
If businesses have strong relationships with each other, they can cooperate and discover where people eat after they get tutoring, or what shops they tend to frequent serially, and they can successfully cross promote offerings to those who live, work, and play nearby.
In economically underperforming areas, it is typical for individual stores and restaurants to feel like islands; isolated, trying to keep their borders above water. But this offers the antithesis of what a successful mixed-use district should: a place with community fabric. In a strip mall, no one expects the clerk from Ross Dress for Less to know, and interact with, a clerk from Best Buy. But, the opposite is true in a downtown or Main Street. People want shared passion and purpose. The community fabric people want to experience is woven primarily using a downtown's ground floor stakeholders. So functioning business associations that receive technical assistance and monetary support from area institutions and the public sector are vitally important to create adjacencies and downtown fabric.
Example: In a matter of months, downtown Tigard, went from having a defunct business association and little interaction between stakeholders, to creating a district-wide annual event. How did this happen? The city of Tigard provided technical assistance to engaged stakeholders in the downtown. Staff brought in Business Association Management to lend a helping hand with creating a downtown email list, fostering regular communication, developing event posters, postcards, and flyers, and hosting networking meetings. Through this collaboration, events and identity are being created, including the first ever Downtown Tigard Street Fair, which was held August 11th, and included a car show, brew fest, live music, and offerings for the kiddos. Pretty darn impressive in less than a year.
WHAT ARE YOUR STORIES?
Every place is teeming with stories. The collective tales that reside in a district are what make it unique, and bring it to life. I was reminded of this recently when working in downtown Lake Oswego.
Robert Foster, an incredibly talented landscape architect, artist, and resident of Lake Oswego, came up to me after a presentation in their downtown and gave me a copy of his self published book called: Art in the Coffee Shop. It was the 13th edition and it contained sketches of, and poems about, people he observes in coffee shops throughout the region, and it is the source for the images in this post.
About the woman at the top of this blog entry Robert wrote:
A delightful smile, haven't seen in a while.
I'll put it in the book and keep it in my file.
She delighted her friends, she was very attentive,
She gave them pause she gave them incentive.
People like this keep the world going round,
How do we keep them from flying off the ground.

Yes, people like this…and their individual stories, are what make the world go 'round, and they are the ones who ultimately provide the spark needed to bring renewal to a neighborhood, a city, or a town. It always begins with people.
All images are published with the permission of Robert H Foster. Thank you for sharing your talent so generously Robert!
{ 0 comments }